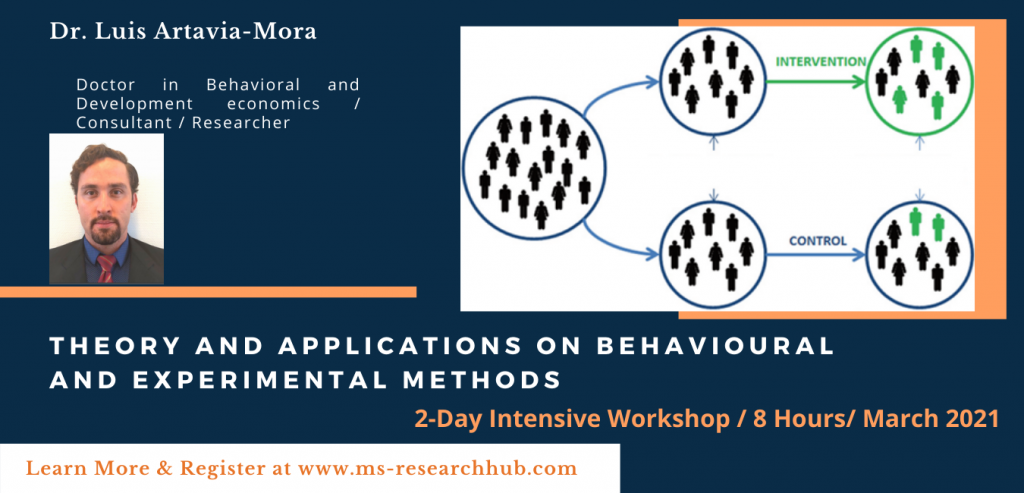 The lessons from behavioral economics have ameliorated social wellbeing and economic success in recent years. Academics and policymakers now recognize that integrating how individuals behave and make decisions in real-life dramatically improves the effectiveness of public policies and the validity of simple theoretical models. Thus, this area of research has enhanced our understanding of the barriers to decision-making and led to the emergence of a wider and richer theoretical and empirical framework to inform human decision making.
This framework builds on fields such as sociology, anthropology, psychology, economics, and political science. Two of the last four Nobel Prizes in Economics (2017 and 2019) have been awarded to Behavioral and Experimental economists working also on development-related problematics. The wider results from this body of work have been used by academics, governments, and international organizations to design evidence-based policies in a wide range of activities such as finance, tax collection, healthcare, education, energy consumption and human cooperation.

Based on this relevance, the present workshop aims to teach foundations on behavioral economics and how their instruments can help improve social and economic outcomes in problems found in modern public policy. Similarly, the workshop will establish statistical and econometric techniques (and commands) to secure the correct implementation of interventions, and the assessment of their results.
Learn more and register at the upcoming workshop in March 2021 at https://ms-researchhub.com/home/training/expert-metrics-behavioral-and-experimental-econometrics.html
Please follow and like us: